Berlin, Poznań, Bergen, Paris, Potsdam, 8 December 2020. United Universities of Europe: "Vocations and Competencies in the Age of European Universities" – UUU panel debate 2, part 1: Policy officers from four different University Alliances in four different countries describe their new positions: How does the need for international co-operation shape their professions? Which new skills do the need? Which special tasks and challenges have arisen? How do their new professions evolve?
Guests:
Organiser:
Tino Brömme, ESNA European Higher Education News
See part 2 of the panel debate here; see the intermission here
TRANSKRIPT
     Guten Morgen, Europa! Good morning, Europe! Buon giorno, Europa! Benvenuti cittadini del mondo! – I must say, it is always a pleasure to start something in Italian because this is the language that gives me the most European feeling of all. Dante Alighieri was the first of all Europeans. I remember this line of his Odysseus who says to his crew: "Fatti non foste a viver come bruti, ma per seguir virtute e conoscenza." Odysseus embarks to discover the unknown and says to his crew: You are not made to live like beasts, but to search virtue and knowledge. And this is exactly what European universities are doing nowadays, they are on a quest, on a new way to explore themselves.
This is the second panel discussion of United Universities of Europe. And we are trying to explore what's going on in European universities who have joined into greater units, into alliances. One way to find out how they are, how they're working, is to look at the people who work there, is to see how they're working there. And for that, we have invited a number guests today. Some of them are policy officers and coordinators in these alliances. We start with Magdalena Sikorska from the EUNICE Alliance in Poznań, the Poznań University of Technology is leading this alliance. We will speak afterwards with Thibaut Skrzypek from the École des Ponts ParisTech who is a Work Package Leader of the EELISA Alliance. Then we are meeting Katrine Moland Hansen from Bergen who is the Local ARQUS Alliance Coordinator there. And then we'll meet Nadine Shovakar from the University of Potsdam, not far from here, from Berlin, who is the Project Manager of EDUC, European Digital UniverCity Alliance. This will be the first half hour of our panel discussion where we find out what these coordinators are actually doing at work. Then we have a little break where we talk with Peter van der Hijden, a higher education policy advisor. And after the break, we continue to go deeper into the topic and talk with Eva-Maria Feichtner. She's a Vice President of the University of Bremen. And after that, we meet Jörg Niehoff, Policy Coordinator for University-Business Cooperation in the European Commission. So this is the programme overall. And I would like to start right away with our first guest who is Magdalena Sikorska. Hello Magda!
Magdalena Sikorska Hello, everyone. Good morning
Good morning. So you're speaking from Poznań, the leading institution of the EUNICE Alliance, right?
Magdalena Sikorska Right. Actually, we pronounce it "junis" or you can pronounce it "you-nice" or however you want to, but this stands for European University for Customised Education. And actually, I represent Poznań University of Technology, and we are the only Polish university that is the leader of its consortium. So definitely this is a great privilege. But also it entails a lot of challenges for us.
     Is it true that Poland also has given a special support, also financial support to the universities, to Polish universities in the University Alliances?
Magdalena Sikorska Yes, that's true. We are supported by our government. All together there are 11 Polish universities that are a part of the Alliances among the first call of 2019 and 2020. So we are supported financially by our government.
     I understand that you are the Project Officer of the EUNICE Alliance. In what consists your work, actually, or the collaboration with your colleagues in Poznań for the Alliance?
Magdalena Sikorska Yes. So actually, the structure of the core people who are the creating team of EUNICE at our university is: On the strategic level, we have our Vice President for international cooperation, professor Pawel Śniatala who is the EUNICE coordinator. And we have created within our university structure a completely new unit that is basically dealing with the Alliance and it is dedicated to the European University. And at this point, there are two people working in this unit. It will be my colleague Anna Bashinska (?) who is there a Communication Officer for the Alliance, and myself, I am working as a Project Officer. So we are both working on this operational level of the alliance. But of course, this is just the core. And without getting different people from different faculty members, administrative workers on board, you will then be able to to implement the project. So that's very important to work and invite over people from different different units, different departments from the university. And also important aspect is the financial department, because we as a leader, we are responsible for distributing money, for monitoring progress, for reports, also financial reports. So this financial aspect is also very important. So team working and cooperation, this is what is important in implementing such a project at the university.
     I'm not working inside. I am trying to imagine what you're doing. So the main part is communication and project planning, or how can I understand this?
Magdalena Sikorska My task is to communicate and disseminate. We have just started, we had a kick-off meeting a few days ago with the European Commission. We just started the project on November 1st, so we are at this organisational stage of our Alliance at this point. We are getting and building the teams from faculty members, from different disciplines so that they are helping us with implementing the project. We're working on different work packages, working on deliverables. But myself, I'm working more on this administrative level. So co-operating with all our partners from Spain, France, Belgium, Italy, Finland and then Germany. And so it's important to communicate with everybody internally, but also externally. We have already created our website and we have many stakeholders contacting us. And you need to a find a good way to communicate and disseminate information about your alliance outside of it.
     Would you say that you have noticed the different working style of your colleagues in the other countries and other universities? Perhaps another way they approach problems than you do as a Northern European?
Magdalena Sikorska To some extent, yes. You know, our alliance is very widely distributed across Europe. We have people coming from north and the western part, there are different characters, a different pace of work, different approaches. The issue is also different academic calendars, because, for instance, during the summer time, some of the universities are closed and we had to work on some important issues that the Commission required from us. But we (in Poznań), as the leader (of the project), have to deal with these situations and have to somehow cope with that.
     Magda, the last question for now. What would you think is the most exciting or the most interesting new task that you have taken over now that you're doing this job as a EUNICE Project Officer? Which of these tasks that you have is the most challenging, most difficult, most interesting?
Magdalena Sikorska I guess there are many of them. I would say that the team work is very important, solving problems, work management. These are all important aspects of your work because you need to deal with different challenges. Like, for instance, we work on this cloud and then everybody works there. And, for instance, one day you'll deal with an issue but somebody has forgotten his password and cannot access it. But on the other day, you might be dealing with an issue of failure in a backup. And that's a bigger issue. So that involves some kind of risk management and so on. At the end of the day, the added value of working within the Alliance is the work in the international environment. And that's something that I really value in my work. Also, I think is important when you speak different languages, because we stress the importance of multilingualism in our Alliance. So it can be valuable when you are able to understand documents and facts in the other languages when you work with your partners from abroad. But we also stress in our Alliance that multilingualism is an important feature of our future EUNICE graduates because we believe knowing other languages will make you will be better for you when you apply for a job. So will increase your employability, being a graduate of such an Alliance.
     Well Magda, grazie per questa bellissima contribuzione. Thank you for this precious contribution.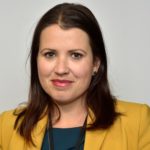 We switch now to our second guest, Katrine. Now we're going into the far north of Europe to Bergen where Katrine is the ARQUS Coordinator. ARQUS is an Alliance that is already active over a year. And you are with the Alliance nearly a year, for 10 month, right Katrine?
Katrine Moland Hansen I started at the University of Bergen in Norway to take on this task of coordinating and leading our activities linked to the ARQUS Alliance.
     Katrine, you have been already working in an international environment before. Can you say what you did before and how you got into this (new job)?
Katrine Moland Hansen Prior to starting at the University of Bergen, I worked for the Norwegian National Agency, where I coordinated ERASMUS+ for higher education in Norway. And prior to that, I also worked for six years in Brussels dealing with policy issues with more in the business and trade area. So for me personally, getting to know the university in the past has been an important task this first year, and I'm still sort of getting to know the institutions.
     You told me what you found most challenging when you started this new job. It was working internationally, and working across disciplines and departments. Could you explain a little bit what you're doing, actually?
Katrine Moland Hansen I think this is an opportunity in the Alliance that we get to work both international, of course, and and across different structures within the university. Nothing of this is new in itself, but the scope and extent of these activities are very new and the ambition of the ARQUS Alliance challenges how we work. So organisation-wise, it's extremely interesting and it encourages new ways of co-operating internally at our institution as well as with our partners.
The thought of this, of getting to know the differences and similarities between partners, what has been a bit surprising to me, was also the extent of working with local structures and anchoring the alliance activities within our institution. We have now set up an internal structure to support efficient decision-making and management in a "matrix organisation." The work is so extensive involving more than 50 staff, so it's important to ensure a coordinated approach. And we have, amongst other things, set up a coordination group.
     One thing is also very interesting that ARQUS Alliance has pledged to reach out society, to connect with the – as Vanessa Debiais-Sainton (from the European Commission) put it – the innovative ecosystem. What does it mean in practical terms? How do you connect? What difficulties do you have?
Katrine Moland Hansen Of course, the pandemic situation hasn't helped, but we have plans to develop a regional socio-economic network in one of our action lines. This could be an important resource both in our work in innovation and entrepreneurship, equality and education, of course, as for the relevance of our education and for our challenge-based programme, to name some examples. We have been in dialogue with potential partners, but it's a challenging period to develop new partnerships. This comprehensive approach can be beneficial in oder to be more coordinated towards external stakeholders. Linking ARQUS to other initiatives at our institution, at local, regional, national and European levels is key here.
    Would you say that the Corona virus and the need to communicate so much online has slowed down your co-operation possibilities this year?
Katrine Moland Hansen We have had a lot of communication activities for digital channels such as this, but engaging more in informal settings is not so relevant now. So I think we have changed the focus a bit and then we can make up for that, once the situation changes. And so we focus more on the task that can be done in a digital way and at our desks, before moving on to do more outreach activities and informal settings.
      So the last question, adding to this, would you agree that being confined to the online and the digital communication is also an opportunity to think more about the communicative structures and to prepare them?
Katrine Moland Hansen Yes, I think that has been very important now. One of the few benefits of the situation is actually that we have been able to reflect a bit internally on how we work. And I think also it has made us be more innovative in working in different ways and new ways that we also can continue to do after this crisis. And I think we will come out stronger. For instance, the university as Bergen is leading a challenge-based education programme. And the idea was to have a physical school where to bring our students together. Instead, we had to reflect on how to do this in a way that will be more a blended format. So we will not travel and meet, but hopefully students at different institutions will be able to meet. And and we will still interact. So we have been able to sort of innovate the way we do it and ensuring that while the outcome will not be the same, it will hopefully be of the same quality, even though we can't meet physically. So, I think it has allowed us to think in different ways how we work.
     Katrine, thank you so far.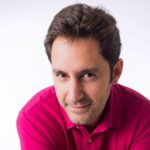 I would like now to invite Thibaut to join our round. Thibaut, hello to Paris! Thibaut is Work Package Leader at the École des Ponts in Paris. His alliance is named EELISA, which is concentrated on engineering schools. Thibaut, is it true that the École des Ponts is the oldest engineering school in France?
Thibaut Skrzypek ENSTA, which is also located in Paris, was created in the mid-18th century, 1741, for the École des Ponts. So the king by this time was not Emmanuel Macron but was Louis XV.
     Emmanuel Macron was in your building lately, I remember. Well, did you meet him?
Thibaut Skrzypek Last week he gave an interview in the media offices located in my building. So when I went to the trash bins, I saw plenty of police officers and security agents. I said, please don't shoot, I will put the paper in the right bin, don't shoot!
     Emmanuel Macron, whatever his other politics are, gave an European input to this European Universities Alliance initiative. This has been a good start in 2017 and now nearly 300 universities are organised in these 41 University Alliances and the École des Ponts is one of them. Thibaut, how has your professional practise changed from bilateral to multilateral since you are working for EELISA?
Thibaut Skrzypek My regular job, my usual practise, is just bilateral or mainly bilateral. So it means that only one border is crossed in terms culture, of working methods or local regulation. So with those multilateral projects like the European Universities, (I have) a lot of borders to cross, this multinational and it brings elements of complexity, of course, and it makes things a little bit spicier.
     Can you give a practical example?
Thibaut Skrzypek Well, the EELISA Alliance, which stands for European Engineering, Learning, Innovation and Science Alliance, is mainly focussed on building a "European Engineer," the way to practise the profession of engineering. And the way the accreditation agencies control the education and diplomas are different from one country to another. So we must take care and look closely to those differences in order to target what is the aim of our Alliance, which is to design an integrated European Engineering Degree.
     Is your work package concentrated especially on this?
Thibaut Skrzypek So the École des Ponts is a member of the EELISA Alliance. The EELISA Alliance is coordinated by the Universidad Politecnica de Madrid. My institution is in charge of the Work Package dedicated to accreditation and education management. So it means that we therefore will analyse differences between the curricula, the requirements, and we will strengthen our common approaches and create new ones. We will design credential diploma supplements as intermediate steps in order to target EELISA Degree. And of course, we will have exchanges with our national authorities. For instance, I have this afternoon meeting with the French National Accreditation Agency, the Commission des titres des ingénieur (CTI). So the aim is to contribute to the removal of barriers for the practise of engineering in Europe. But I think also the objective is to strengthen the attractiveness of the European educated engineer around the world.
    Well, wouldn't it be easier just to take the German engineering diploma and to adopt it in every country?
Thibaut Skrzypek I don't know if this would be easy. But probably three years will be very short in order to reach this goal.
      So your task is, on one hand, to look at how engineering is taught in the different members of the Alliance, and also how the different legal systems are to create a diploma, or what is your work consisting of in detail?
Thibaut Skrzypek I think, they are those two approaches. An approach from the institution of higher education. So we look closely to the requirements, to the courses, to the credits, to the internships – really the design of the curricula. And there is also the look from the local authorities and the professional organisations in terms of practises, of practise, of titles. We will have to look closely to those both aspects: from institutional point of view, the Unions of engineers, for instance, and from the side of the accreditation agencies and local authorities.
    Do you think a common European engineering degree will be more attractive internationally?
Thibaut Skrzypek I think so. I hope. There is this North American US accreditation label, which is called ABET, and it is widely, widely used around the world. I would like to have a European engineering degree or label like the US. We have the ENAEE organisation amongst our members, as a partner member of the EELISA Alliance, in order to have this European engineer, European educated engineer. And I think this kind of engineer has specificities in terms of science, in terms of connexion with the society. This is really a European specificity that we should be proud of.
     Alone the public debate about the development of this degree, is certainly modernising the way of thinking of how engineers are working. Maybe I'll ask a last question, Thibaut. What special skills did you have to learn now for this new position as a Work Package Leader, as a coordinator for the Alliance?
Thibaut Skrzypek I'm sure that project management and delivery related to European Universities or Work Packages or so require new skills. Or rather a combination of skills. Skills that we already have within our institution, within our teams, like our budget and financial monitoring, electrical engineering instruments. It means different skills, so different people in different departments, and having them in the right tempo. So that is challenging, knowing how to mobilise colleagues, targeting their interests and having their added values as much relevant as possible. So I would say, fortunately, European Universities are finding a really positive echo within our teams and our institution. We have plenty of enthusiasm. But colleagues' time, it's a more delicate subject.
     Thibaut, thank you so much. I'm so happy, speaking with Paris is already gratifying for me.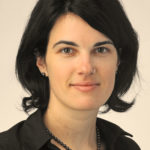 Well, let's come back to a city not so far from Berlin, to Potsdam. We are being joined by our fourth participant in the first part of this panel discussion. It is Nadine Shovakar. She is a project coordinator for EDUC, the Alliance for the Digital European UniverCity. It is a word game, university as a "city," exactly. It's very nice. Nadine, on your career path, you are coming from the Austrian University Conference, the association of Austrian universities. And from there then you joined in Potsdam the European University Alliance. You made a step from Austria to Berlin or to Potsdam, to be precise. What were the first news that you noticed when you arrived, workwise?
Nadine Shovarkar I was going to say, how the food has changed, but yes, I'll concentrate on the work. Welcome from my side also. As Tino was saying, I am Nadine and I work for EDUC, the European Digital UniverCity. What was new here? Of course, I mean, the biggest change, I would say compared to the Rectors conference, is that now I work at one university, I mean, as in the European project. But it is a different kind of institution than the Rectors conference. That was probably the first impression. I was welcomed very, you might say, French, we had a coffee first and some croissants with the Vice President, professor Schweigert. We are also coordinating the EDUC Alliance, professor Schweigert is the leader in that sense. And we had a nice breakfast with the head of the international office, my fellow project manager, Dr. Katja Jung. And I think, his strategic advise was also there. So this was my very first impression. And then, of course, the beautiful campus of the University of Potsdam. So but these are like my feelings. So it was a very nice start, I have to say.
     Well, I am calling from here from the suburb of Potsdam, which is Berlin, to hear what is going on in the capital of Brandenburg. We have been talking about your job and your challenges, your task that you have now as a project manager of EDUC. One key word that has come up with change management. So, apparently what you are doing is communicating and project planning in order to change something. How would you describe this kind of work and in particular for the Alliance?
Nadine Shovarkar First of all, you know, nobody likes change, in general. And this is a very big change management project. Actually it is a project that is supposed to be a structure later. We have like different lines of our development. One is to bring it from project to structure. The other one is to 'talk for institutional change,' as I would call it. So we are trying to find allies within all of our six institutions. Basically, we are trying to reach out and connect to as many people as possible. And as I was saying, nobody likes change, that's true. However and luckily, the European Universities Initiative – I found at the University of Potsdam and also at our partners generally – has a very positive notion and positive feeling. So people are generally willing to be part of it. Then, of course, the next personal sort of feeling that I got is that everybody likes change when it is just like – "Oh, you were joking before! Yeah, let's do that in European level, which means let's take my way and make it European." [laughs] So the real change is to profoundly talk. And that is also the part that takes time, to actually get to know each other and to see processes and to learn from each other, and then to possibly, in an efficient way, change processes, or align processes, or to see what you can do together. So we are working on all different levels, as Katrine was saying, within the university. We are going from the Senate, the President's office. We are going to meet the students, we had a Facebook event to engage with them. We are also collaborating with staff on very different levels. The research office, like all sorts of different actors within the university, where, of course, as change agents, we are always trying to reach the ones who are willing, the ones who are already interested, and they help us. Because alone you can't do anything and you don't want to, also because it has to become a project of the university that the people want. You can't come top-down and say, I want to change this for that. It has to come from within the university, which is, of course, always a balance of top-down. You come with ideas, you discuss with people.
Certain things will come from bottom-up as an example, maybe to not just talk in general terms. On Monday, yesterday, we launched a call for research seminars or workshops, which means that within the Alliance we have seven research topics and we are trying to find doctoral candidates and researchers to join and see what project they can develop within a week. These are very broad topics, like health, or European studies. So we are, on the one hand, within the Alliance, sort of in a top-down, but very broad way, deciding on these research topics, of course, keeping the university strategies in mind so it doesn't come from nowhere. But then on the other hand, we send out a call to every researcher at the university to try to reach everybody and give everybody the possibility to partake, if they want to. Then at the same time, of course, like talking of the change agents or those who are motivated. We are also talking individually to those professors who are already very pro-Europe, very much like always into international projects. We always have sort of a approach to trying to include everybody and of course, trying to identify people who are especially eager to to contribute to this idea. So this is just one example of how we are trying to bring about the change.
     One technical term that always came up also with the other participants of our panel, is the term challenge-based. Apparently the European Commission has written it into the programme, but it would be interesting to know more what this actually means.
Nadine Shovarkar Yes, we are talking again about institutional change. We are trying to come from a few professors in each institution who already work like that, who are trying to get challenges from the society – it could be from companies, could be from NGOs, could be from the wider public – into the universities and work with them in their seminars or courses or whatever it is to make it a little more systemic. We try to include these challenges into the into our learning activities.
I think the other thing that is typical for the European Universities or special about it is that the challenge-based approach is combined with an international approach. So we have, for example, these courses, which are now often online and will later be blended. For example, University of Potsdam would have a course with he University of Rennes, the students would then also meet for one week and work on a project which ideally is a challenge. So it does combine these elements to work on concrete challenges which come from society and to also work on them internationally.
So I think that is basically the idea of the European Alliance, what makes it special. But it doesn't mean that this doesn't exist yet. And this is again, we are trying to connect and strengthen those people who already work like that. Because at each of our member universities, there are already people who do sort of what we do, but what is being fostered by the European Alliances. So it is nothing new it is a streamlining or an empowering process for people who work that way.
     Well, there is there's a new community of coordinators work package leaders and project officers only working for and trying to develop these European University Alliances. It is a totally new group of people working in a certain spirit and with a certain professionalism. So if you reflect upon your own, your own profession, what is special about it? Can it be defined in a job description?
Nadine Shovarkar In my personal experience, what especially is the diversity. As also Katrine was saying before, going into so many different fields and, of course, personally I am a little torn, because I don't like the speed that comes mainly from the European Commission, like the kind of TGV train that we are on to try to bring about change. I used to work for in the (Austrian) Rectors Conference, and there are sometimes similar processes. There are 22 Austrian universities and we were trying to bring about change or have a new topic like e.g. the open publishing. Aand we would come up with a certain framework or help the universities to do it in a streamlined way within Austria. But this kind of project would go on or take maybe half a year, a year, until it comes to the working people, to processes.
So now, we are on a three year project and we are trying to see deliverables and trying to see concrete actions for very big topics. So this is also something special about the European Universities, which is also good, because the good thing is you might say the longer you talk about it, maybe nothing happens. And if you do it quickly, at least something happens. I don't know. But this is something I feel is is special about the European alliance. Also fun as well.
    Thank you for your contribution. Thanks also to the other participants, Magda, Thibaut, and Katrine. We come to the end of the first half of our talk and we have found out in what the job of project manager or a coordinator in the European University Alliance consists.