Europe, 11 May 2021. European University Alliances are coming with a great promise: to make the 'student-centred' university happen, and to create courses and degrees for the 21st century.
As of today, there are 41 of these new alliances or networks across Europe testing co-operative models and involving students, researchers and administration. The European Commission funds these co-operations, and the newly created departments in the universities put them into practice.
4th UUU Panel Debate: "Degree design, competence frameworks, and horizontal mindsets"
Watch the teaser: youtu.be/RYk4iSzYPSk

We have gathered for the 4th UUU Panel Debate to see how that actually works! – There is great demand in society to create quality jobs for many, a perspective for citizens of Europe, and an education preparing for a globalised world. What do the efforts look like that the University Alliances put into study programmes for people with a 'horizontal' mindset, able to think and work across academic disciplines and national borderlines?
Let's also ask how education policy evolves – in order to support such a highly complex practice, to create competence frameworks and quality assurance standards coping with diverging national regulations and an uneven economic and cultural pace across the European Union!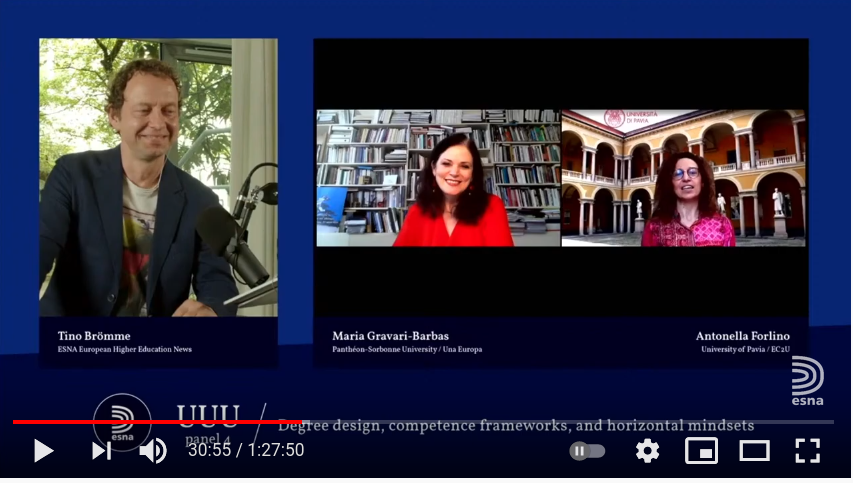 Guests
Robert Wagenaar, Professor of History and Politics of Higher Education, Director of the International Tuning Academy in Groningen, and author of "REFORM! TUNING the Modernisation Process of Higher Education in Europe. A blueprint for student-centred learning" (2019)
Antonella Forlino, Professor of Biochemistry, and Prorector of International Relations at the University of Pavia, member of the EC2U Alliance. ESNA interview on Deutschlandradio,15.06.2020
François Taddei, Director of the Center for Research and Interdisciplinarity (CRI) in Paris, advisor to the CIRCLE.U alliance, and author of "Learning in the 21st century" (2020). ESNA interview, 30.03.2020
Maria Gravari-Barbas, former Vice-President for International Relations at Paris 1 Pantheon Sorbonne, and Chair of the Cultural Heritage Focus Area of the Una Europa alliance
Host: Tino Brömme, ESNA European Higher Education News, www.esna.tv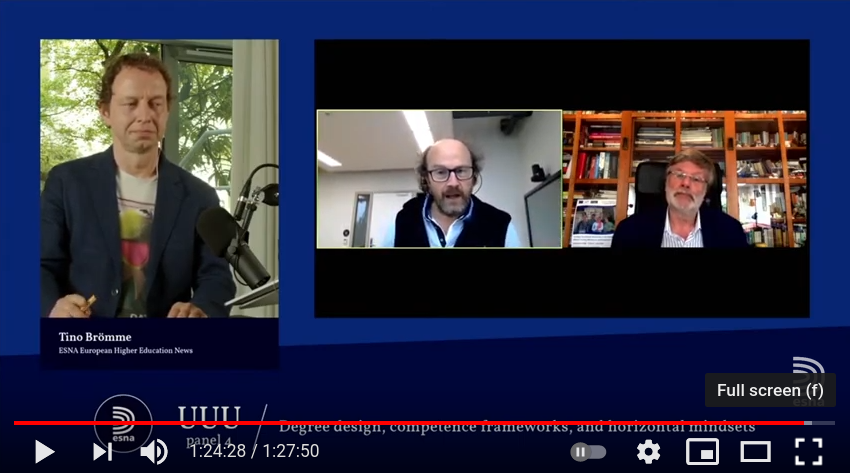 Credits
'The Graduate' CREDITS: Embassy Pictures (1967). Cast: Anne Bancroft, Dustin Hoffman, Katharine Ross. Director: Mike Nichols. Producer: Lawrence Turman. Screenwriters: Calder Willingham, Buck Henry